All thanks to Vera Bradley. My daughter received the cute little mailer in the mail with the girl in a white cover up holding a darling navy terry bag with white and kelly green. In it was a card to receive a purchase with a purchase "cooler" or "lunch bag". So a shopping I went. Now, I am ready for summer in a nautical sort of way....

First is my large terry tote, perfect for carrying the following items: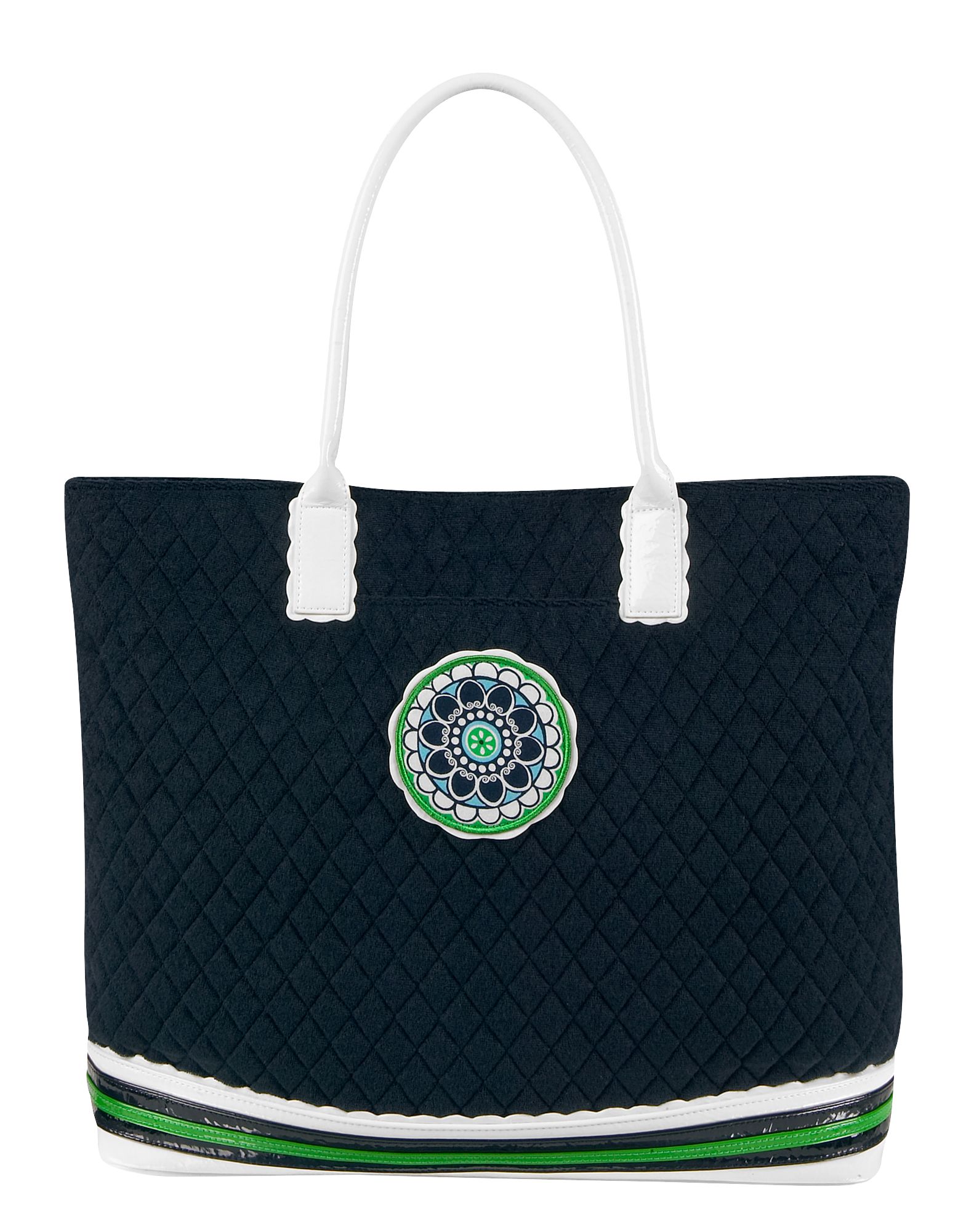 The beach towel: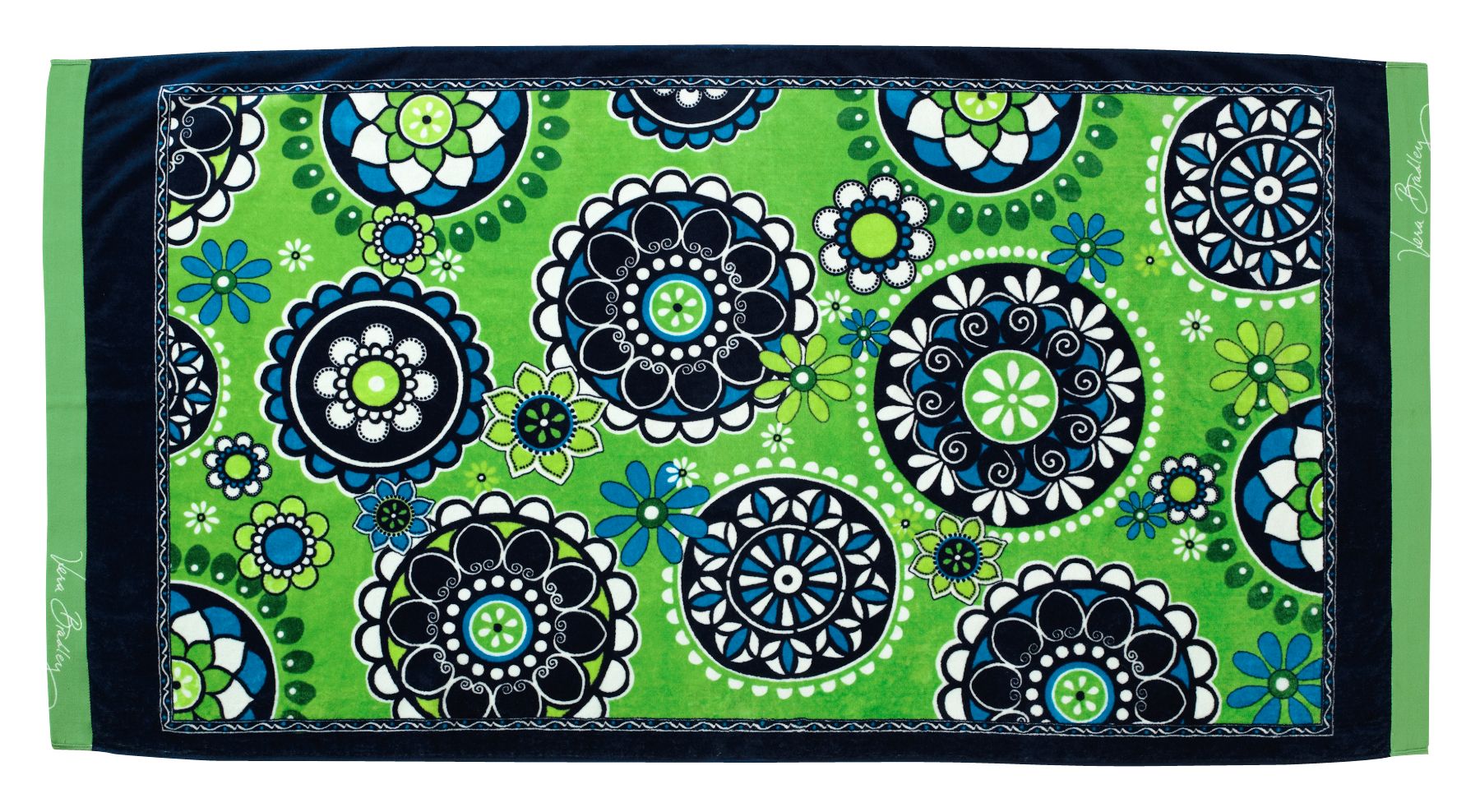 The visor: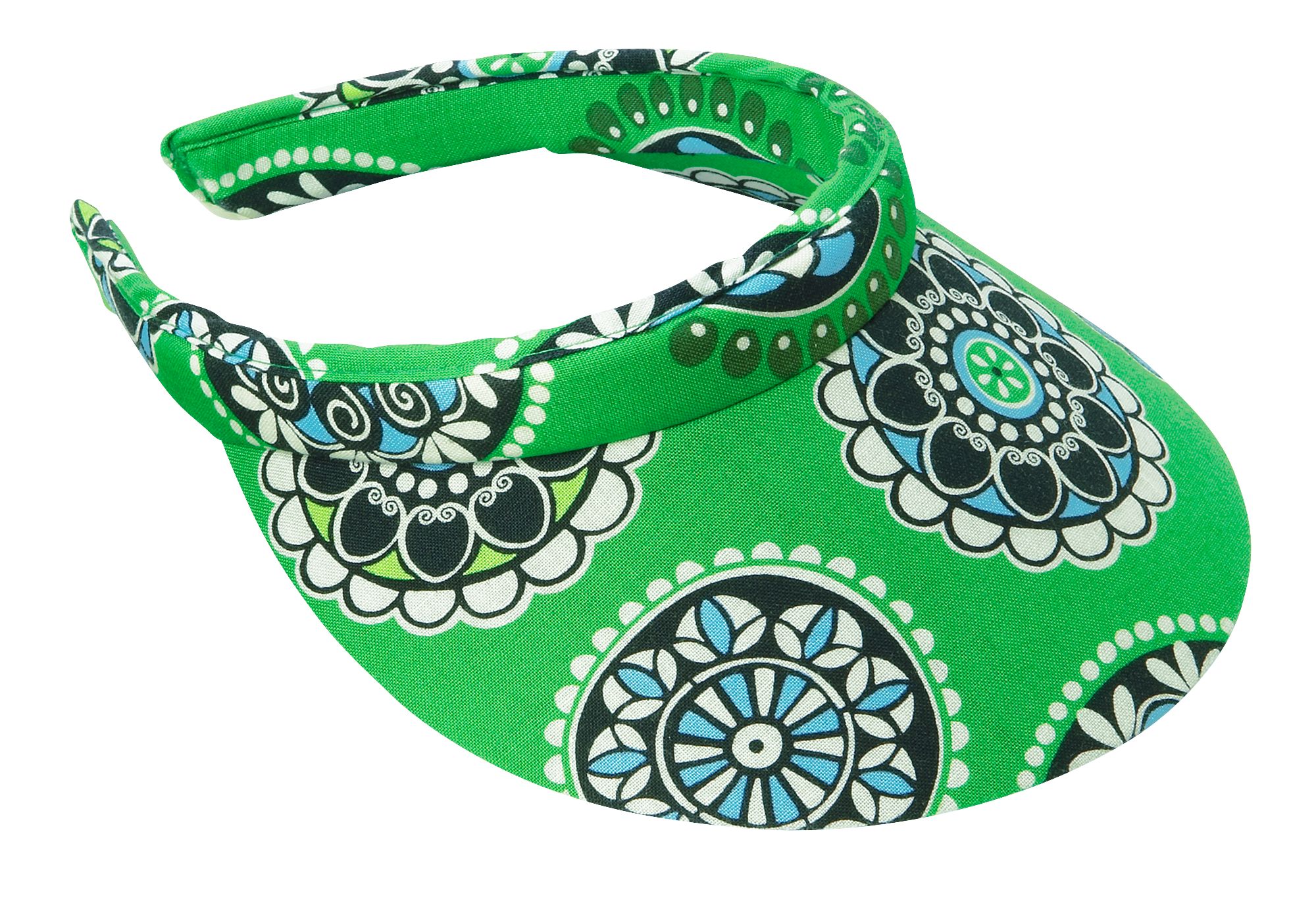 The flip flops (yet to buy):
The clear vinyl with trim to carry odds and ends:

The cute little change purse (that was free!!):

And the cooler (laminated cotton):
But of course, I couldn't leave without a little pink and green. My favorite VB item, the "wallet on a string", now called "the sleek wallet" was on sale in a few patterns. Pinwheel pink was one of them so being 1/2 price, I snatched it up!: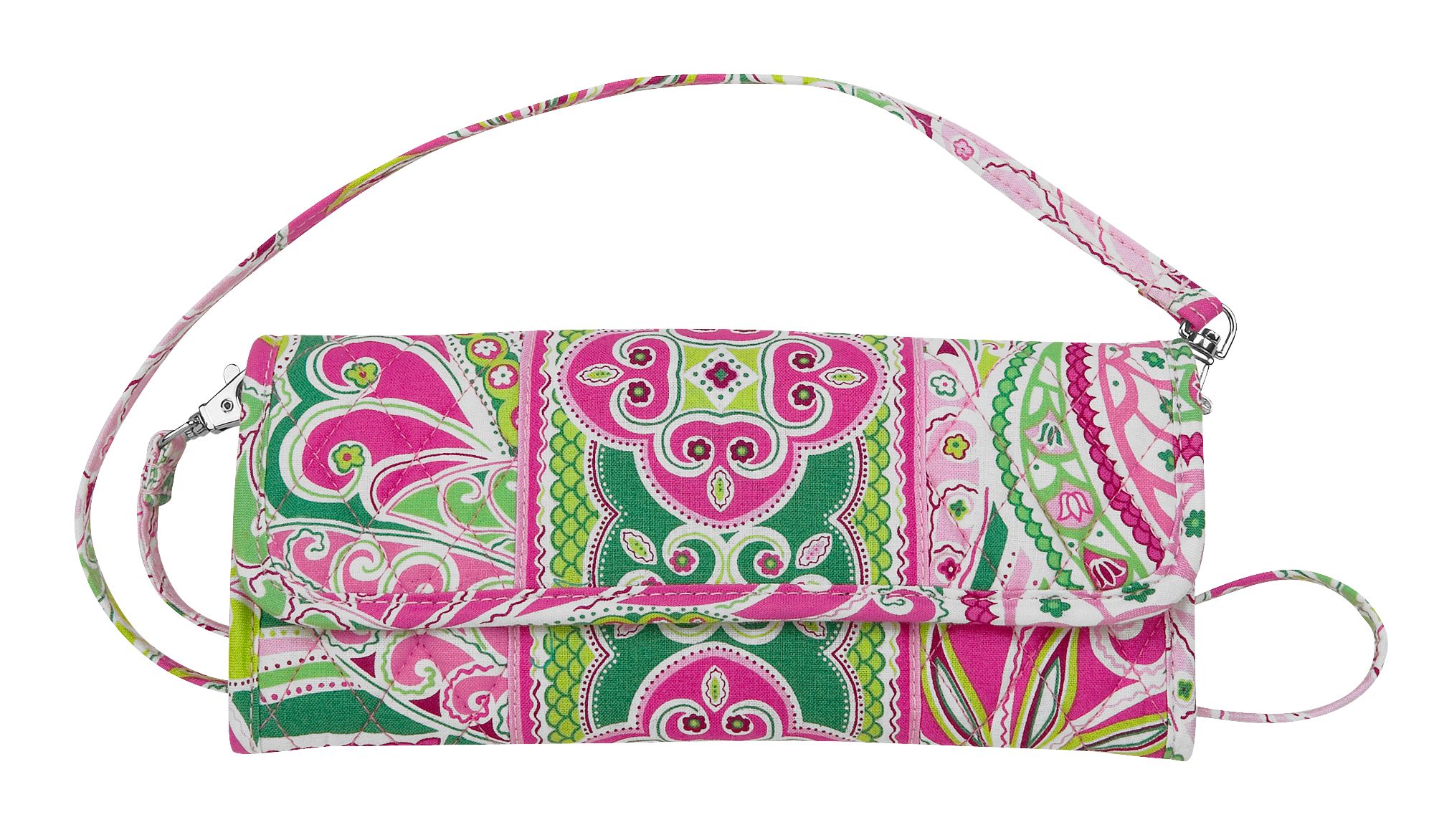 AHHHHHHH.....retail therapy!